FOR IMMEDIATE RELEASE:
powerHouse Books is pleased to announce the November 2010 release of
LEO FUCHS: Special Photographer
From the Golden Age of Hollywood

Text and photographs by Leo Fuchs
Essay by Bruce Weber
Foreword by Alexandre Fuchs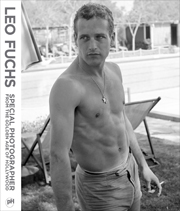 Leo Fuchs is a Hollywood veteran who shot some of the most moving and memorable images of 50s and 60s film icons ever made. Fuchs' introduction to moviemaking came as one of the world's leading "special photographers" on movie sets in Europe and North America. Starting as a freelance magazine photographer, he was one of the rare outsiders invited onto movie sets, where he often developed life–long relationships with the actors and filmmakers and captured candid shots both during shooting and after hours while socializing with the stars. With the support of his dear friend Cary Grant, Fuchs left photography behind in 1964 and spent the next 20 years as a motion picture producer.
These intimate photographs from Hollywood's undisputed heyday remained unseen until they were recently uncovered after 30 years in storage. This body of work is collected for the first time in Leo Fuchs: Special Photographer from the Golden Age of Hollywood, along with a rare essay by photography great Bruce Weber. Film icons Rock Hudson, Audrey Hepburn, Paul Newman, Gregory Peck, Sean Connery, Shirley MacLaine, Frank Sinatra, Marlon Brando, Cary Grant, and never–before–published photographs of To Kill a Mockingbird's Harper Lee as well as such legendary directors as Billy Wilder, Otto Preminger, Fred Zinnemann, and Alfred Hitchcock all appear unguarded—unlike any other photographs of the era. These images are complemented by pages of insider details taken from the recorded remembrances of Leo Fuchs himself.
Leo Fuchs offers never–before–seen, insider photographs of the glamorous world of post–war Hollywood. It serves as a valuable piece of history and a reference for the glamour, style, attitudes, and personalities of the dream factory's elite that define modern–day celebrity. The release of the book coincides with the 50th anniversary of the release of To Kill a Mockingbird on the set of which Fuchs captured unique and intimate images of Scout, Atticus, and author Harper Lee. With a career spent steadily rising through the ranks of production, from outsider to boss, Leo Fuchs saw it all. Now his personal vision has been captured, for the world to enjoy in Leo Fuchs.
For a preview of the book please visit: http://www.powerHouseBooks.com/leofuchs.pdf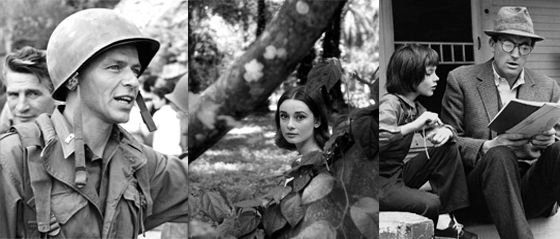 Leo Fuchs was born in Vienna to a family of pastry chefs in 1929 and moved to New York with his family at the age of ten. He sold his first picture (of Eleanor Roosevelt) for five dollars when he was barely a teenager, then quit school at 14 to apprentice at Globe Photos in New York. He struck out on his own two years later, working in Broadway nightclubs and as a glamour photographer for newspapers and magazines. After serving as a Signal Corps cameraman in Germany in the early 50s, Fuchs stayed in Europe and was hired as a still photographer on his first film, Magic Fire, directed by William Dieterle.
Bruce Weber is a world–renowned art, documentary, and fashion photographer, filmmaker, and clothing designer. Weber came to prominence after being featured heavily in GQ and Interview magazines, and has created iconic advertising campaigns for Calvin Klein, Ralph Lauren, and Abercrombie & Fitch, among others. He has directed over five films including two full–length features—Chop Suey (2000) and A Letter to True (2004)—as well as a handful of music videos. He is also the author of several books including BrandedYouth (Bullfinch, 1997) and Blood Sweat and Tears (teNeues, 2005).
HOLLYWOOD / CINEMA / PHOTOGRAPHY
Clothbound, 10.75 x 13.75 inches, 240 pages, 200 full-color and black-and-white photographs
ISBN 978-1-57687-558-2 $65.00
For a preview of the book please visit: http://www.powerHouseBooks.com/leofuchs.pdf
High-res scans to your specification are available upon request; scanning from the book or lifting images from the mechanical file are strictly prohibited. Mandatory credit line: from LEO FUCHS: Special Photographer by Leo Fuchs, published by powerHouse Books.
For more information, please contact Craig Cohen, Executive Publisher
powerHouse Books, 37 Main Street, Brooklyn, NY 11201
Tel: 212-604-9074 x113, Fax: 212-366-5247, email: press@powerHouseBooks.com

© Copyright 2010 powerHouse Books